Last week was my first visit to Jay Peak and I had an amazing day. Fresh tracks most of the day in and out of bounds by TB2. Unfortunately I left my AT gear home so I had to skip BJ. Realizing what I was missing I went back with a buddy (Tom) on Friday to give it a shot.
We skied the resort on Friday and tried to locate the gate and gather advise on having a successful tour. Never found the gate so we headed to the bar to hopefully get some assistance. The first person we spoke to (ski instructor) highly recommended we scrap the plan without an experienced guide or partner. SInce I didn't like his advise we moved on. The next fellow was a BC guide but was not avaibale on Sat but he gave us all the info we needed to give it a shot. The third person (waitress/guide) also gave us some advise and the green light, so Sat morning off we went.
Since Tom snowboards we rented a pair of snowshoes just incase we get "sucked in". Best decision we made all day. The snowshoes also helped the hike along the ridge. The snow started to come down heavy two hours prior to our arriving at the trailhead at the summit of J so all fresh tracks were gone. Not helpful for first timers. Fortunately the entrance gate was exactly how our friends in the bar described it and then there was the sign to welcome us to BJ. So here is our tour in photos
Tom getting ready for his first BC tour.
Tom on the trail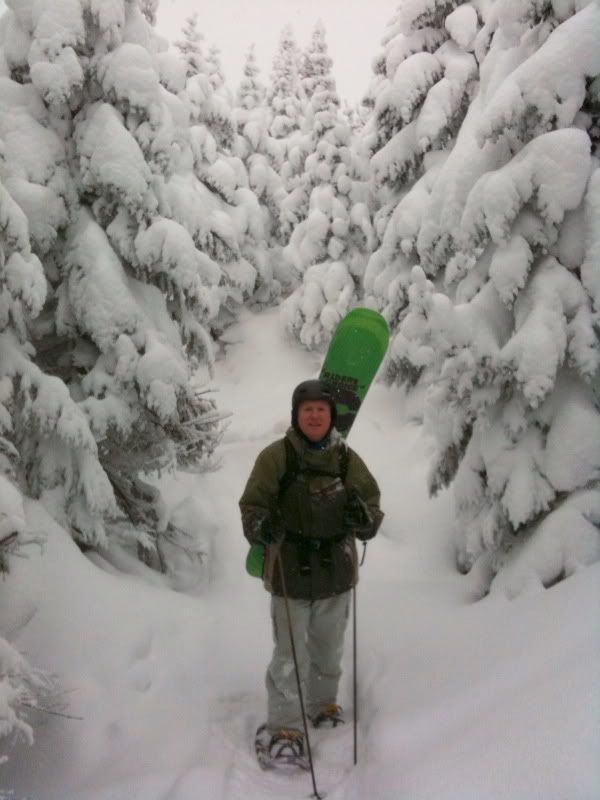 me with the big smile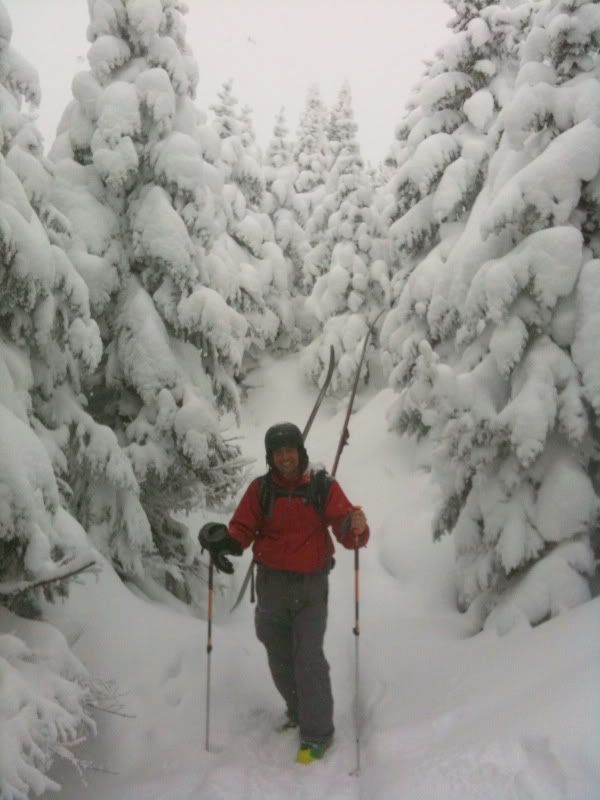 Tom getting geared up for the descent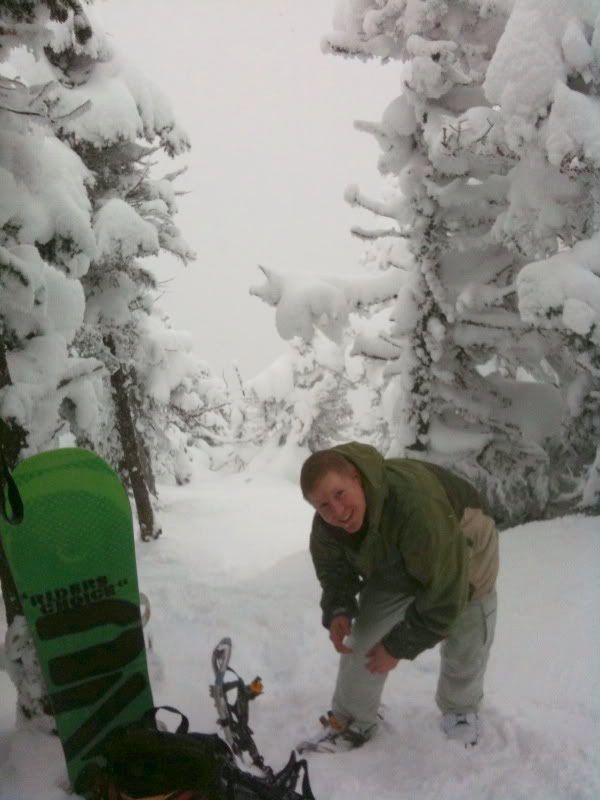 looking back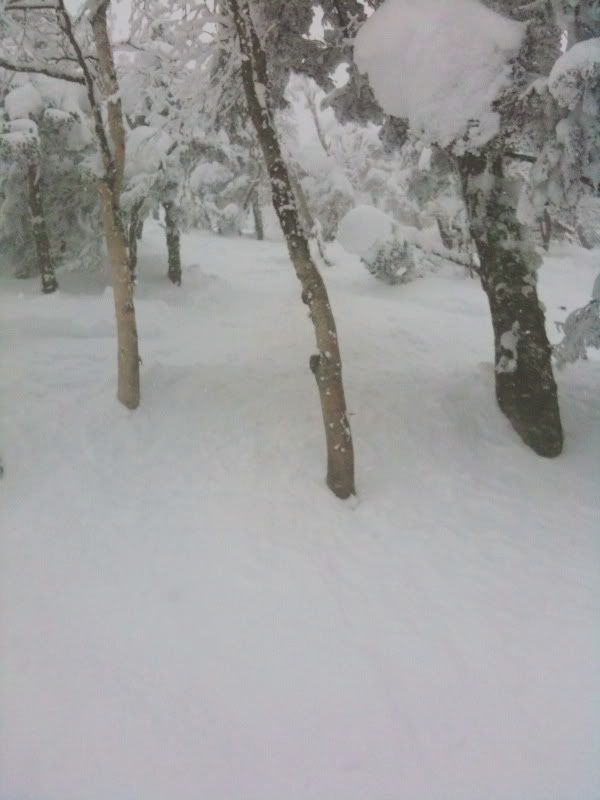 looking down the chute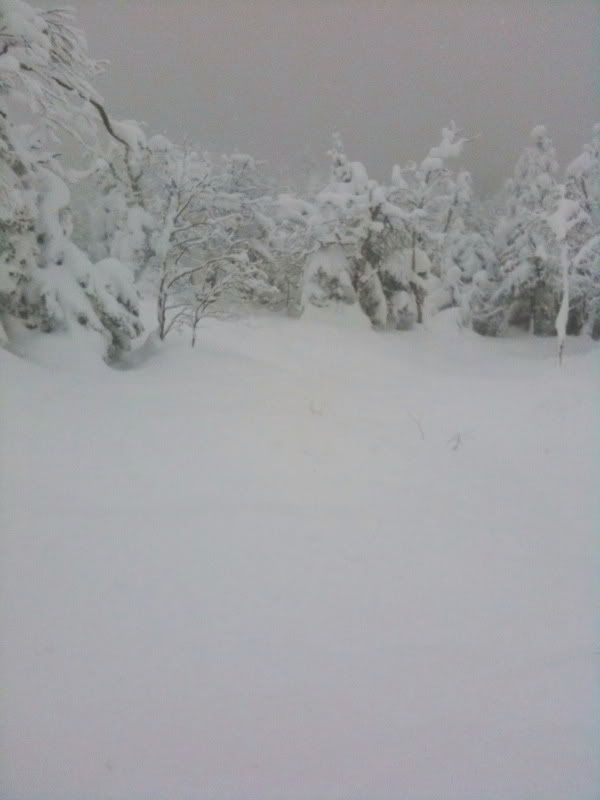 the snow field "that sucked us in"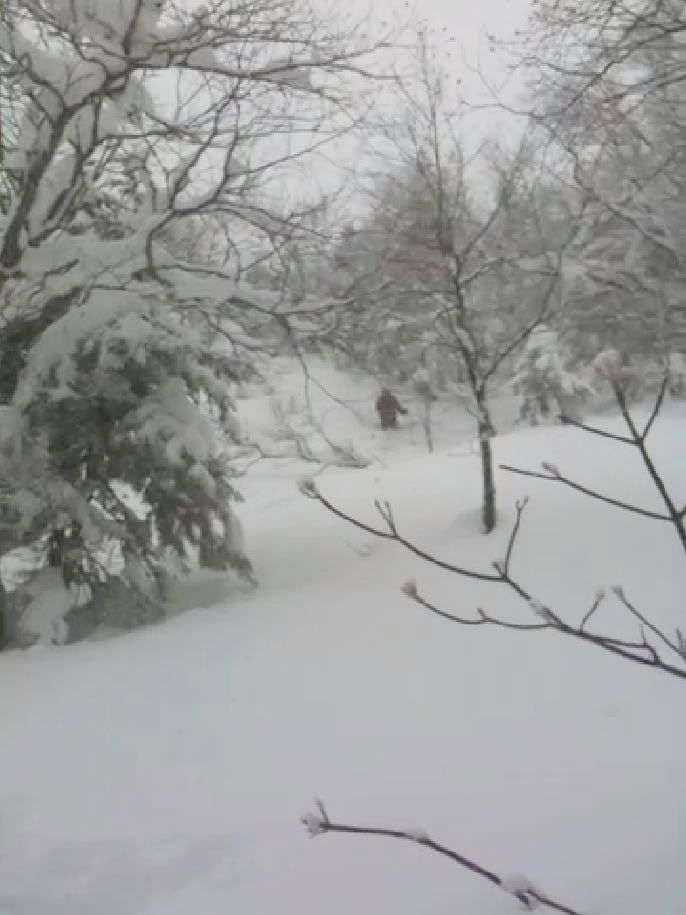 boot to knee deep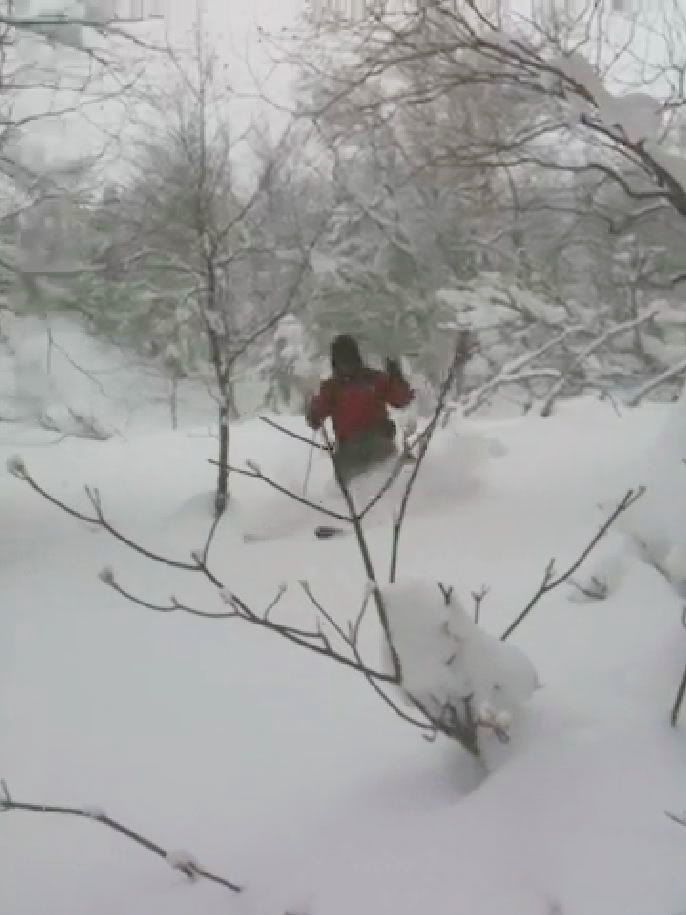 woo hoo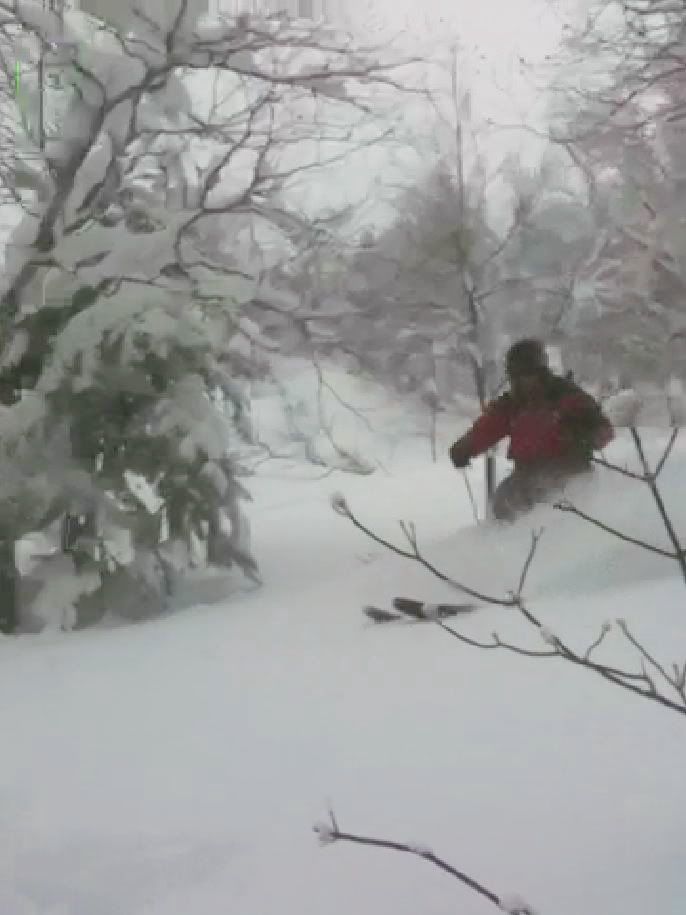 my favorite shot. The photo is SOOOOO BAD it looks like a water coloring.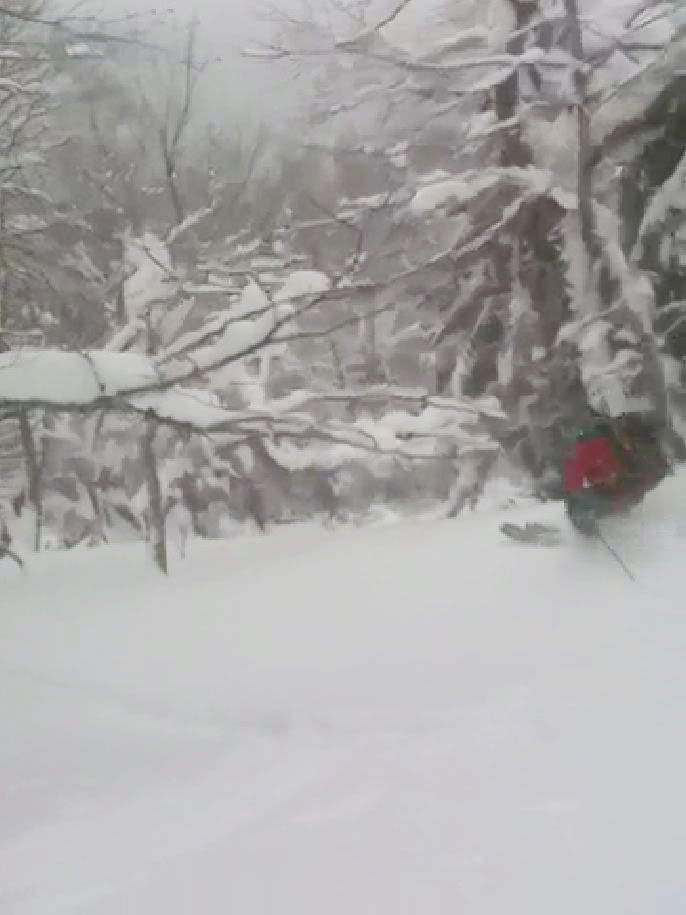 after getting sucked in we had to hike back up a little bit to the plateau and hike south. Knowledge from the bar and renting the snowshoes paid off here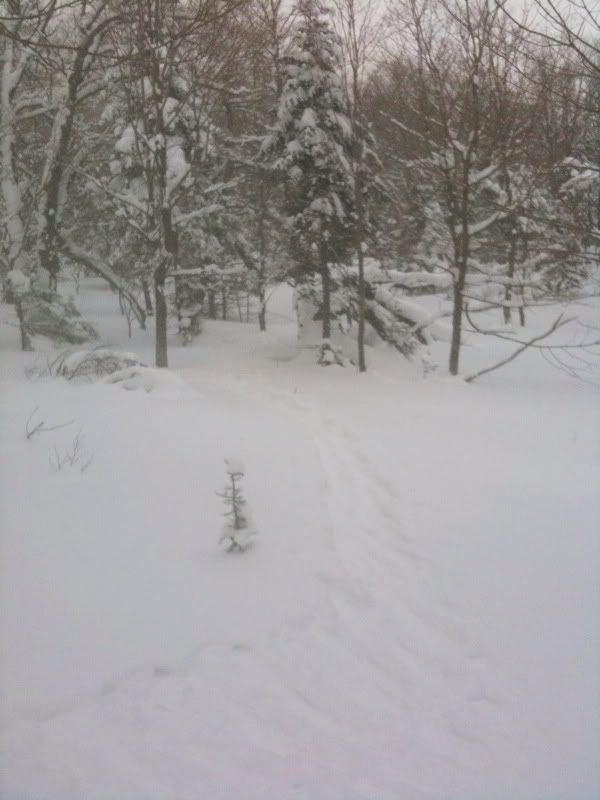 a wonderful site when you think you are lost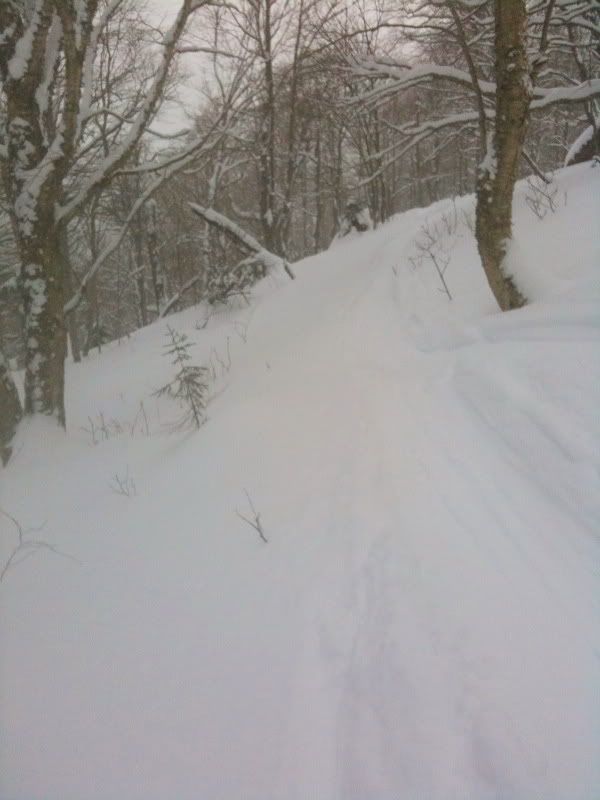 Tom gearing up again for the traverse right and final run out on the Luge
A great first run of Big J. Hope to be back soon.