Used for one season. Includes NEW UNCOOKED Plus Fit TT liners. Also included are customized Dalbello Krypton tongues that I got to fit this boot with the use of a Dremmel bit and some Yankee ingenuity. I'll also include touring tongues and the "stiff" factory tongues that come from Scarpa (they are NOT stiff though...)
Caveat emptor: There is one broken buckle. Easy fix @ any Scarpa dealer.
PRICE: 125 plus shipping
Here's some pics (no pics of the liners, but those are new, and no need to include pics)
broken buckle is on the left
toe insert is worn, but fully functional. holds without tour locking.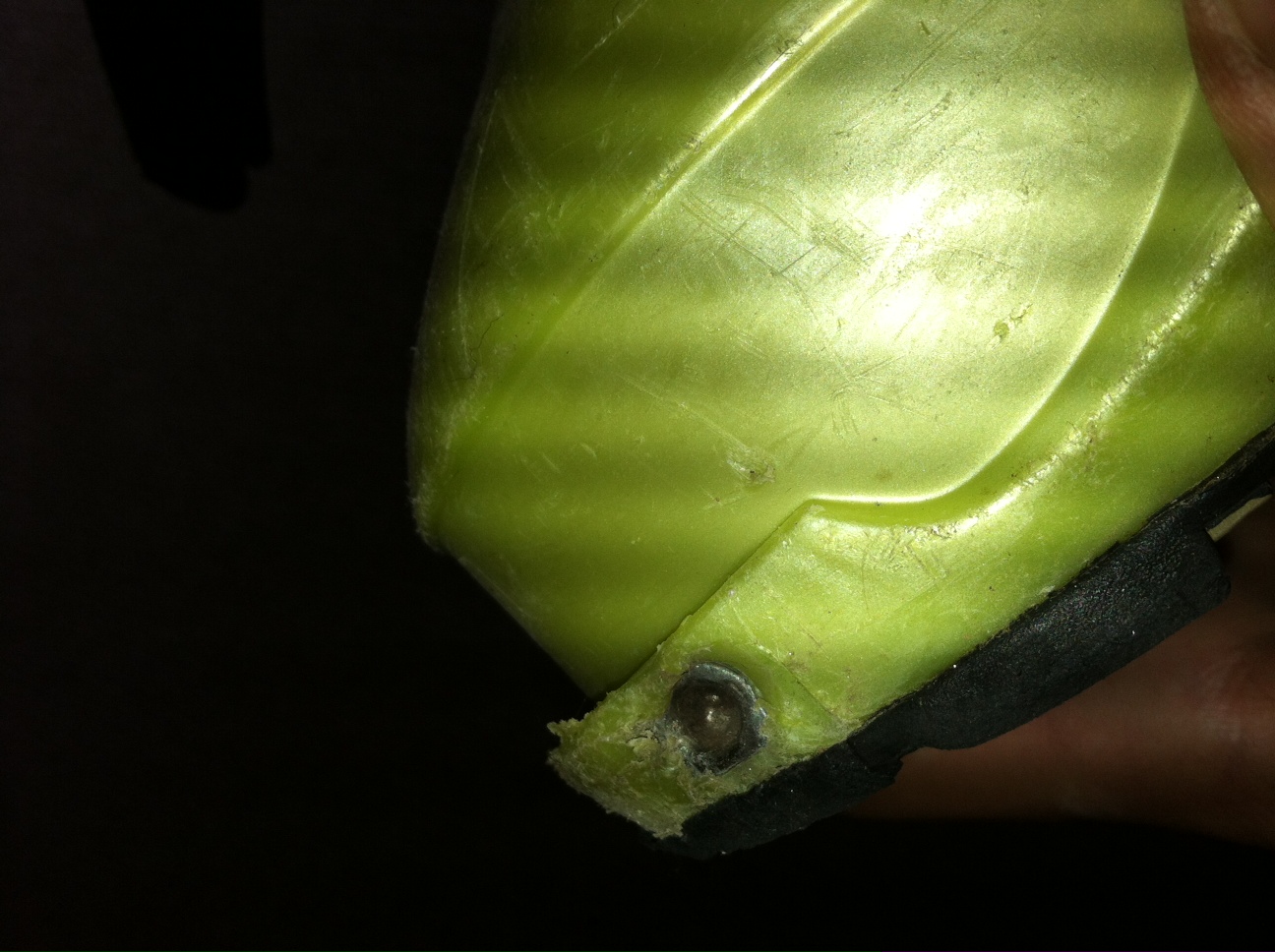 heel inserts are perfect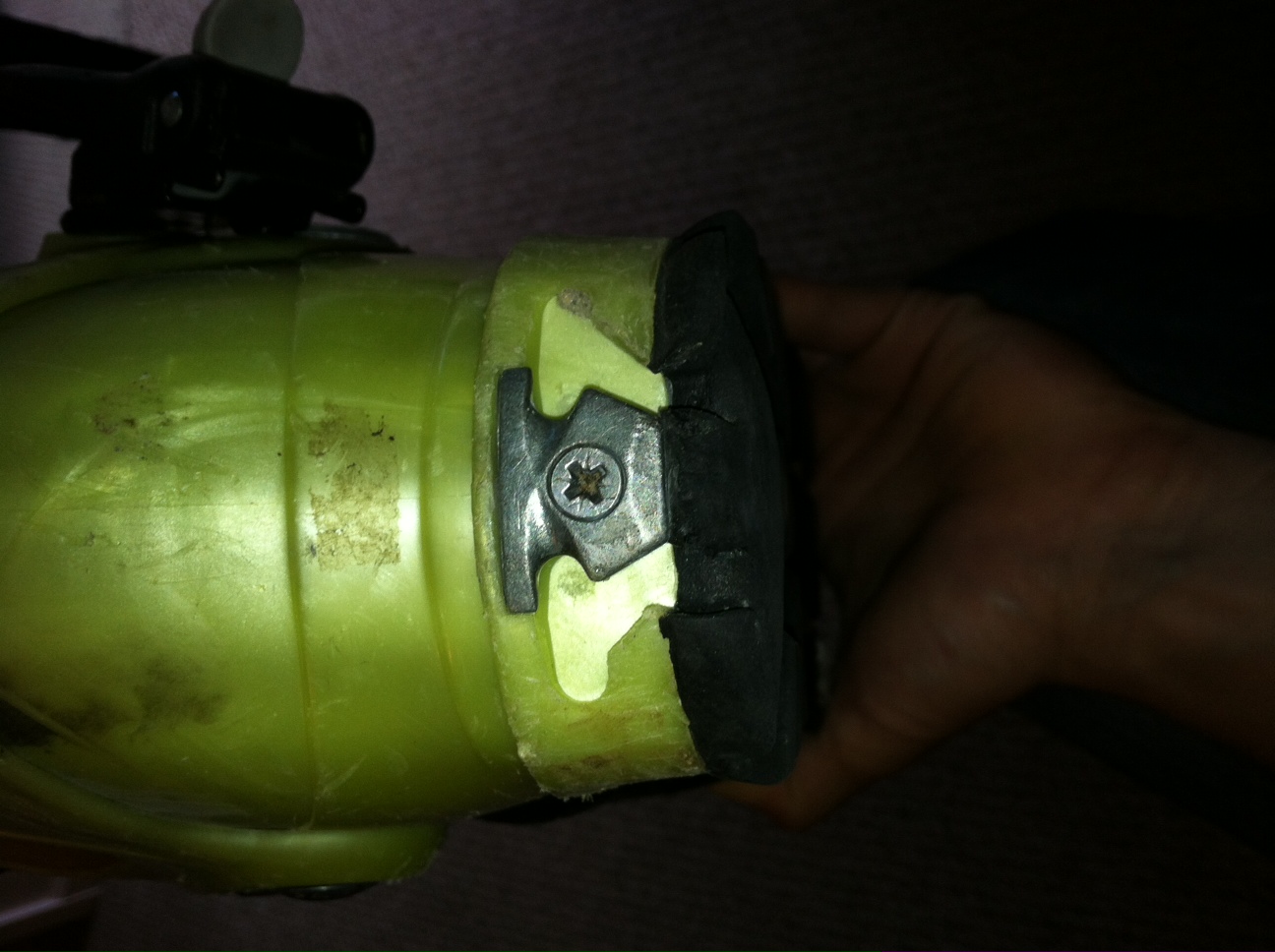 overall view