So on Sunday, I was somehow tempted into thinking that the sunshine would soften snow into a beautiful skiing surface. I was led astray by the visions of creamy corn giving way to beautiful turns beneath my feet. The sky looked so blue, and the mercury rose above freezing. I just had to go at it! I decided that I would visit friends in Manchester, NH, for dinner, and that only led to one choice: follow my lifelong dream to become a "real estate detective" as RR calls it. He's mentioned that I've done some handy work before, but man, this one trumps it.
My afternoon started out in a small parking around off a frost-heave farm. The snow-pack in the area is still VERY ample!!! Maybe with some warmer temps it will yield some harvestable corn.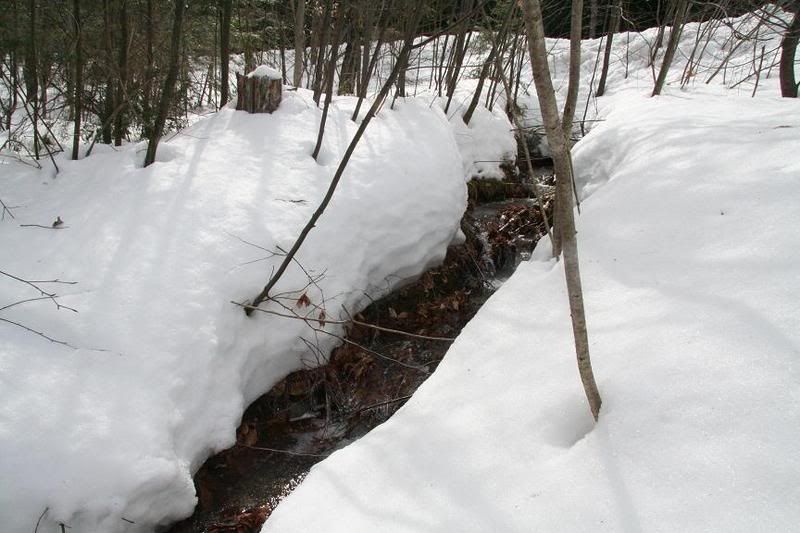 I started skinning up, realizing very quickly that the "snow" underfoot was simply hard as rock ice. Very miserable. Thankfully I could excuse such things because I was also on a mission to take some pictures for a class of mine. So I continued uphill, encountering cool things on trees:
I continued climbing up this wooded hillock, encountering some areas which to me seemed as if they might possibly be quite inspirational. They made me drool about the possibilities of a powdery descent through them: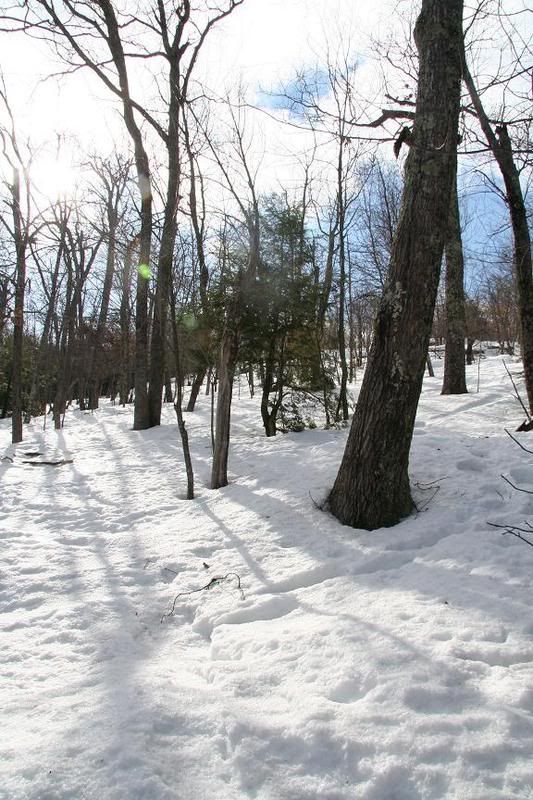 This one is just so you can see the sweet texture the skiing surface had (and a leaf?):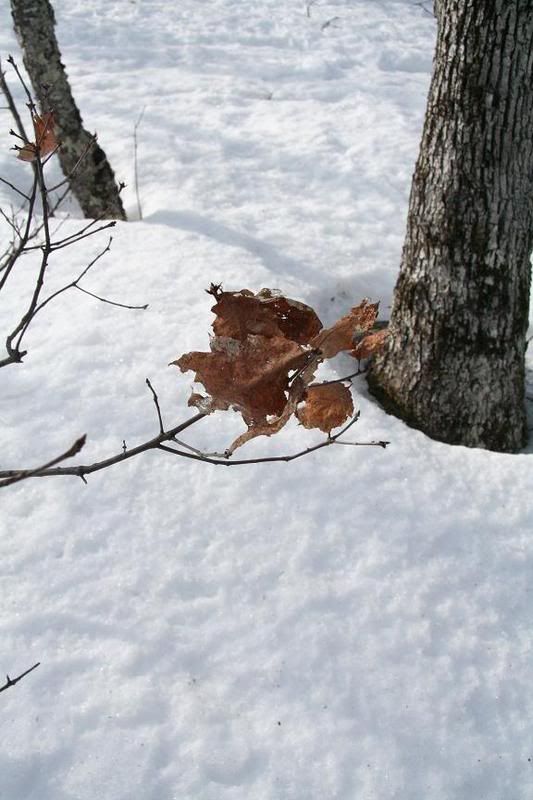 The way down, of course, provided many opportunities to practice skidded turns on frozen snow beneath hemlocks. And since when does 'X' always mark the spot? Sometimes a triangle can function just as well: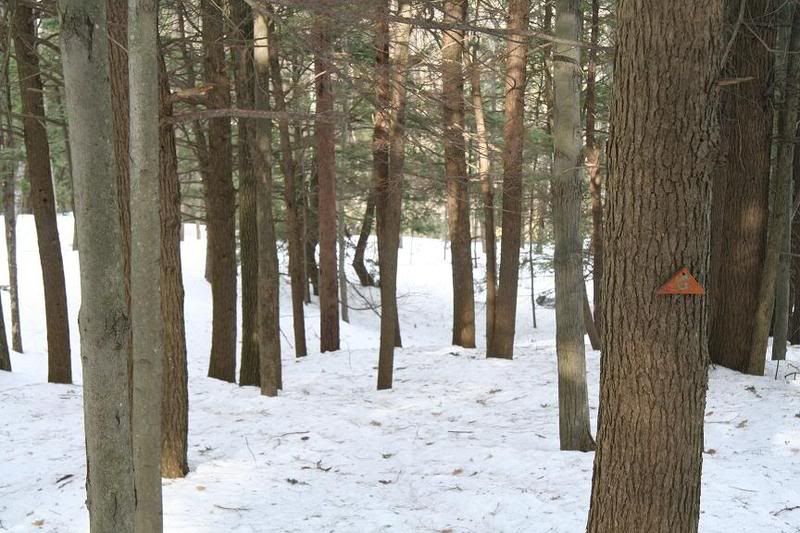 Hope you enjoyed your weekend as well! I know I did!
PS: If I happen to be around during birdwatching season, I'd love to brush up on my bird-song identification.